Group Exhibition: ROY G BIV'S "Shift" at Wild Goose Creative
July 6, 2018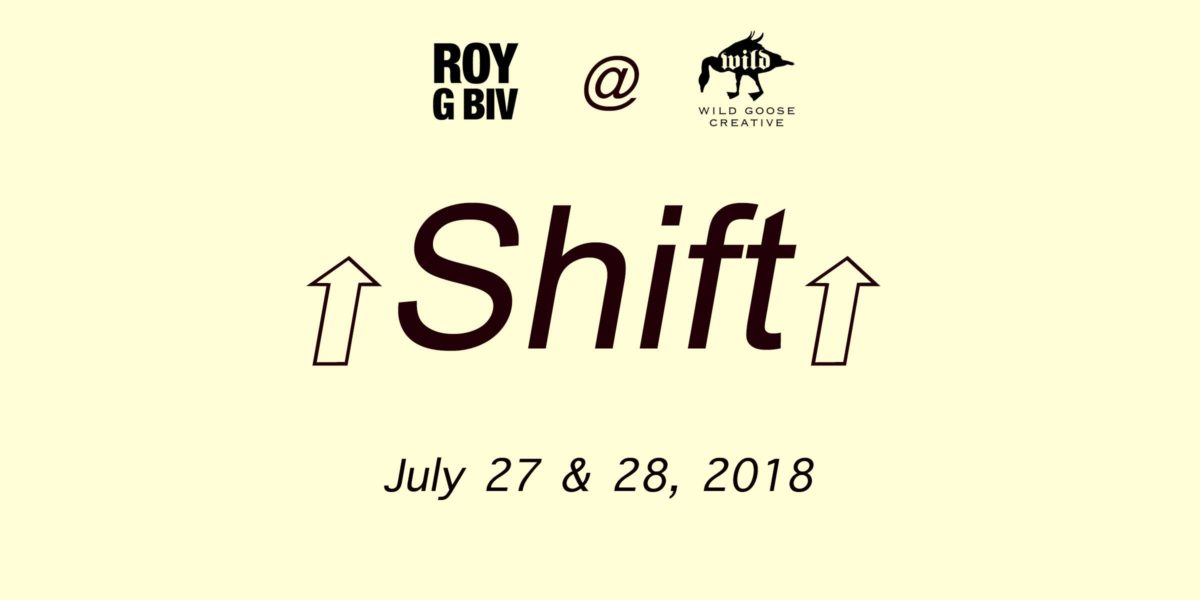 Shift
July 27 – July 28, 2018
Opening Reception: Friday, July 27th 7-10 pm
ROY G BIV Gallery presents Shift, a pop-up group show about changes and transitions, juried by local artist and educator Laurie VanBalen. This event is free and open to the public.
Exhibiting artists:
William Cares, Katy Dai, Lou Eberhard, Emily Greenberg, Sasinun Kladpetch, Haley Manchon, Christina Polosky, Whitney Sage and Munirah Smith-Gray
Juror bio: Laurie VanBalen is a visual artist from central Ohio. Her career in the arts spans 35 years of commissioned paintings and works in private collections, exhibits, book illustration and graphic design. She is the founder and director of Art Soup Studio, which provides creative workshops and programs for schools, libraries and community centers, in addition to classes for all ages in her home studio. She is the project director and producer of The Columbus Crossing Borders Project, an initiative with a mission to inspire understanding, compassion and support for refugees, currently in production as a traveling art exhibit and documentary film.