Group Exhibition: Woman Made Gallery's "Home, A Virtual Exhibition"
June 24, 2020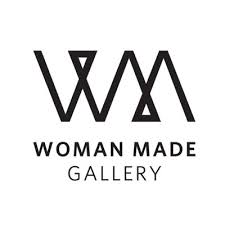 HOME, A Virtual Exhibition
WOMAN MADE GALLERY
2150 S CANALPORT #4A-3
CHICAGO, IL 60608
I am fortunate to have my work Neighbors from Homesickness Series featured in Woman Made Gallery's "HOME, A Virtual Exhibition" alongside works by 123 artists from the United States, Canada, Germany, Italy, Nigeria and the United Kingdom. The exhibition was inspired by the Covid-19 pandemic, thus making the theme of home particularly relevant.
In the call for work, WMG stated "Home is often presumed to be a safe sanctuary or retreat that one goes to reconnect with themselves, but that is not the experience for many who face trauma and violence at home or who do not have a stable home to go to." In her juror's statement Jennifer Weigel reflects on the entries: "In jurying Home for Woman Made Gallery, I was drawn to the diversity of expression and willingness to share our most intimate moments: our laughs, loves, and losses. How we see our homes is very much a reflection of how we see ourselves. What is important to us? What dark thoughts lurk in the closet or under the bed and keep us up at night? What lights our way to carry us through our dark times, and what gives us cause to sing and dance in the kitchen? Home is a reflection of where we are in our lives, where we have been, and where we are going.
Exhibiting Artists: Ngozi Akande, Elaine Alibrandi, Marjorie Arnett, Lisa Marie Barber, Sandra Barrett, Donya Beaton, Zoe Beaudry, Kari Black, Sarah Blaszczak, Susan Bloomfield, Fanny Brodar, Dorothy Broers, Marianna Buchwald, Debbie Burk, Maria Camera-Smith, Christina Canzoneri, Sara Corley Martinez, Rachel Dickson, Caro Dranow, Iwona Duszek, Mirvia Sol Eckert, Bronwyn Elkuss, Deborah Emerson, Carol Estes, Sophia Etling, Donna Faranda, Melon Fernsebner, Linda Foley, Lisa Foster, Lisa Friedman, Victoria Fuller, Elise Gagliardi, Kathleen Garness, Christine Giancola, Juliet Goodden, Laurie Hall, Karen Hanrahan, Pamela Hobbs, Katie Hovencamp, Megan Hulan, Valerie Huss, Nura Husseini, Christine Ilewski, Malika Jackson, Jennifer Jenkins, Aunia Kahn, Ruth Keitz, Jennifer Kempf, Zoe Kennedy, River Kerstetter, Mary King, Christina Klein, Mary Kolada Scott, Tulika Ladsariya, Betty Jane Lau, Beatriz Ledesma, Julie Lee, Susan E Lehman, Jill Leipprandt, Anna Lentz, Sarah Leslie, Dawn Liddicoatt, Li Lin- Liang, Dominika Lipecka, Sandra Luckett, Elaine Luther, Laura Lynne, Ellen Starr Lyon, Mandem, Claire Marcus, Juliet Martin, JL Maxcy, Maureen May, Sandra Mayo, Mary McFerran, Edith Mendez, Deborah Mitchell, Karen Musgrave, Liz Nania, Indrani Nayar-Gall, Anne Nordhaus-Bike, Lollie Ortiz, Patricia Panopoulos, Wendy Peer, Corinne D Peterson, Amy Pleasant, Kristen Polotsky, Kit Porter, Ann Quinn, Gina Lee Robbins, Kathryn Rodrigues, Red Sagalow, Whitney Lea Sage, Marcia Santore, Mickey Satkiewicz, Jo Scheder, Paula Schiller, Johanna Sarah Schlenk, Gabby Schmitt, Heather Sepanik, Sherin Shefik, Carol Shikany, Michelle Sierra, Payton Spinosa, Tina Starr, Kiki Steinman-Arendsee, Susanne Swanson- Bernard, Meredith Swortwood, Salma Taman, D.A. Terzian, Cheryl Thomas, Michele Thrane, Tricia Townes, Ann Tracy, Janie Tubbs, Maria V, Gwynneth VanLaven, Jessica Wagner, Juliann Wang, Jan Wiesner, Elaine Woo, April Wright.
Curator/Juror: Jennifer Weigel is a multi-disciplinary mixed media conceptual artist. Weigel utilizes a wide range of media to convey her ideas, including assemblage, drawing, fibers, installation, jewelry, painting, performance, photography and video. Much of her work touches on themes of beauty, identity (especially gender identity), memory & forgetting, and institutional critique. Weigel's art has been exhibited nationally in all 50 states and has won numerous awards.
Attend the virtual opening:
https://www.facebook.com/womanmadegallery.1992/
View my work:
https://womanmade.org/artwork/whitney-sage/
View the exhibition:
https://womanmade.org/product-category/home-a-virtual-exhibition/
Press Release:
https://mailchi.mp/womanmade.org/home-a-virtual-exhibition