Group Exhibition: "Complex Territory" at Parkland College
February 15, 2020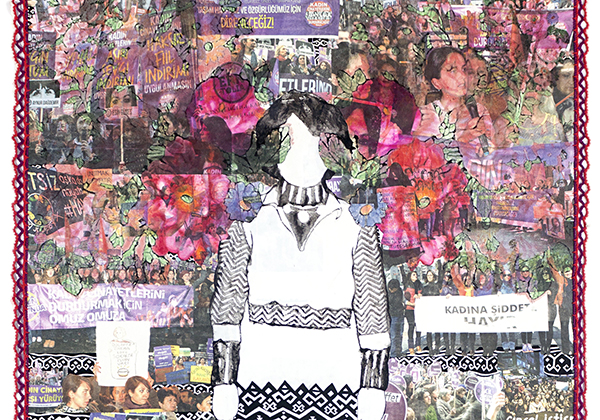 Complex Territory: Image and Appearance
The Giertz Gallery at Parkland College
Champaign, IL
Exhibition dates: February 10–March 24, 2020
Reception: Thursday, February 13, 5:30–7:30 pm
This exhibition includes nine contemporary artists who explore and create imagery as a way to investigate their ideas. Using a variety of methods such as historical research, mapping, found imagery, and landscape, they examine our relationship with complex imagery as it relates to the personal, the collective, and the unknown.
Exhibit participants comprise artists and faculty from the US including Paul Flippen, associate professor at Colorado State University, Fort Collins, Co.; Adriane Little, associate professor of photography and intermedia at Western Michigan University in Kalamazoo, Mich.; Collaborative artists Casey McGuire and Mark Schoon, both associate professors at University of West Georgia, Carrollton, Ga.; and Thom Sawyer, a studio artist who spends his time in both New Mexico and Washington State. The four artists residing in Illinois include Peg Shaw, associate professor of art and design at Parkland College in Champaign; Chicago-based studio artist Michael Thompson; and Hale Ekinci, Associate Professor of art and design, and Whitney Sage, Assistant Professor of art and design, who are both faculty at North Central College in Naperville.
Three additional artist lectures will be given by Hale Ekinci, Whitney Sage, and Peg Shaw. These presentations are free open to the public.
Programs at the gallery are partially supported by a grant from the Illinois Arts Council, a state agency. Parkland College is a section 504/ADA-compliant institution; for accommodation, call 217/353-2337 or email accessibility@parkland.edu. For more information on the group exhibit, please call the gallery office at 217/351-2485 or visit parkland.edu/gallery.
https://www.parkland.edu/Audience/Community-Business/Parkland-Presents/Art-Gallery/Exhibitions-Events/Exhibits/2020-Exhibits/Complex-Territory-Image-and-Appearance