Press: "Online Show to Feature Art of Different Mediums" in The Blade
June 28, 2020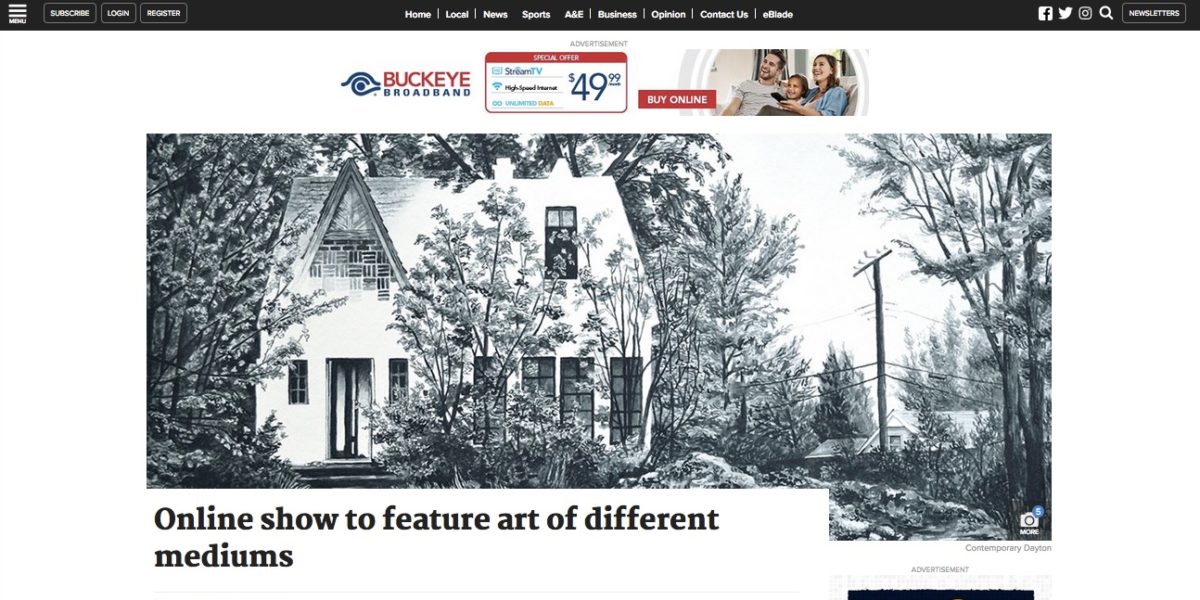 "Online show to feature art of different mediums"
Roberta Gedert
The Blade
May 28th, 2020 6:30 pm
Contemporary Dayton is hosting an online art show featuring the work of three artists who work in different mediums. Remix will be online through June 20 at thecontemporarydayton.org.
The show features work by Detroit painter Whitney Sage, West Virginia sculptor Jason Lee, and Dayton native and printmaker Ry McCullough. The artists were chosen by a committee through a call for artists.
Lee, an associate professor of sculpture and foundations coordinator in the School of Art and Design at West Virginia University in Morgantown, features bubble-gum colored, wood, steel and plastic sculptures influenced by the punk scene.
McCullough, an artist and assistant professor of art in the department of art + design at the University of Tampa, views his artwork as "a set of conventions that he works against," according to a description by the show's chief curator, Eva Buttacavoli.
Sage, a professional artist and assistant professor of drawing and painting at North Central College in Naperville, offers pieces from her Homesickness 2017 series.
"Sage sees her ink paintings of ghostly architectural skeletons and scarred empty plots of land as a personal crusade for a place she loves. Homesickness Series consists of a series of ink paintings modeled after historic tin-type portrait photographs that documents homes and lots in a state of flux; what's present, what's absent and what's no longer knowable," Buttacavoli writes.
Contemporary Dayton is shuttered like other museums during the pandemic.
View the article here: https://www.toledoblade.com/a-e/art/2020/05/28/online-show-to-feature-art-of-different-mediums-contemporary-dayton/stories/20200526117